Welcome to Oak Class
Autumn Term!
Our theme this term is:
We'll meet again!
These are the books we will be reading: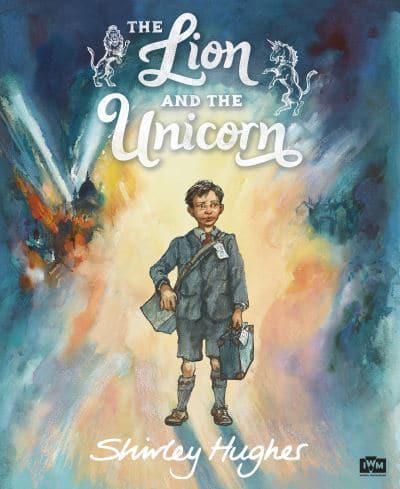 Autumn Term!
In English, our books for our theme this term include The valley of lost souls and The lion and the unicorn. Through these brilliant texts we will be exploring and writing a range of different texts including diary entries, narratives, instructions and poetry. We will experiment with adventurous language and descriptive features, as well as some non-fiction writing devices.
Through all of these texts we will also be developing our comprehension skills in our reading lessons with a focus on retrieving information and using evidence to support our responses to questions.
In Math, we will be looking at place value, looking at the value of smaller and larger numbers. We will also explore decimals and understand the value of decimals. Later in the term we will be exploring geometry.
In science, we will be comparing materials based on their properties, explore the importance of material properties and how they are picked carefully in design processes. We will also be experimenting with solutions and plan on separating mixtures and reversing changes in material.
In History, we will be learning about WW2. We will be exploring how and when the war began, as well as other poignant historical events, decisions and creations that occurred during this time. We will experience immersion when our visitor comes to see us on our visit day where we will spend the day looking at artefacts, learning from an expert and taking part in some amazing activities.
In Geography, we will be revisiting our learning of using maps and atlases to locate Ally and Axis countries in the world during WW2. We will also look at the physical and man made features of the countryside (safe locations during the war) and cities. We will also be looking at rivers and their importance for cities.
In RE, we will look at what it means to be a Muslim in Britain today where we will look at the daily lives of Muslim's in Britain and how they differ to others including ourselves.
We will also investigate what made Jesus a Messiah and what he would do in specific situations. We will then consider different scenarios and how a
Christian would act compared to how others may react and why.
In PSHE, we will be learning more about what it means to be human and how we connect with the world around us. As well as discussing challenges individuals and groups can face in the world we live in today.
In French, we will be learning basic greetings and saying simple questions and answers about ourselves. We will also look at places around a town, giving directions and WW2 in France.
In Music, our children are lucky enough to have weekly
clarinet lessons with a local musician. Where the children will be practicing , composing and performing music. They will also continue to learn how to describe, compare and
evaluate music– specifically music from the 1940's.
In DT, we will be looking at how monuments and buildings are designed and built. We will be focusing on how
structures and made to be sturdy, safe and long lasting. This research and evaluation will help us to design and build our own safe, sturdy, long lasting Anderson shelter. This will help our children to understand the importance of an
Anderson shelter in history.
In Art, we will be doing silhouette paintings, where children will mix paints to create colours. We will then learn about the artist Henry Moore and evaluate his work, then using it as inspiration to create an interesting painting full of mood and feelings, as well as using artistic techniques to show movement. Finally, we will make clay sculptures of a
wartime artefact, building on our sculpturing skills from Year Four.
PE
Oak Class will continue to have 2 PE lessons per week. These will take place on a Tuesday and a Thursday. Please ensure that your child's PE kit is named and in school at all times.
Reading
Children are expected to be reading at home at least 3 times per week to support their learning. Reading sessions with your child can be recorded via the BoomHub app which will be checked weekly.
Times tables
Children are encouraged to continue using Times Table Rockstars to practice their times tables each week. They will also be completing one of our 21 Facts activities each morning to support their understanding not only of their times tables, but their relationships between number facts. This will take place during registration.
Purple Mash
All children should now have a purple mash log in. Please speak to Mr Francis or Miss Cook if you don't.
Throughout the term work may be set on there to support the children's learning. This is not compulsory but will be beneficial to support the learning done in class. This is also a good tool for additional research and creating some of the theme homeworks.
Please take part in celebrating your childs achievments and download the Marvellous Me app to be notified when your child has achieved an award from school.